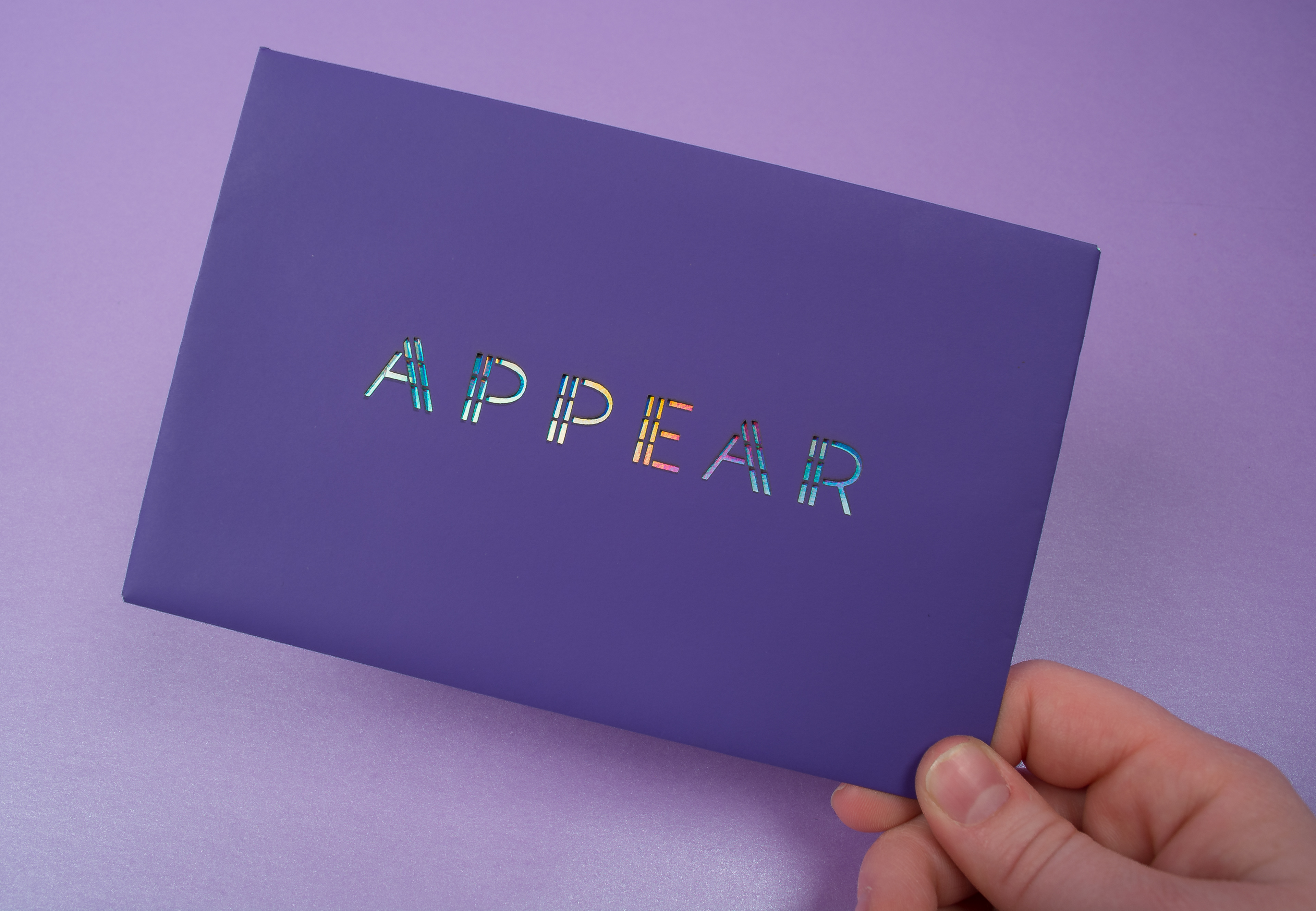 In the always changing world of fashion, consumers find themselves with two options: either buy new styles each season or keep their current clothing. Appear seeks to change all of that through the use of "up-cycling," or re-using clothing to create new fashions.


Unfortunately, Appear Clothing did not secure enough funding during their Series A round of investments and the startup ended their business. They hope to revisit the idea in the near future.

Appear Clothing came to me asking for help in starting their brand all over again. They were known as "Rethread" before and I created a mark for them. Referencing a ball of yarn, the old symbol didn't live up to the new vision for the brand.

After a lengthy naming process and a nation-wide beta test over 7 states, Rethread became Appear Clothing. This was drawn from the comments the users said: "This process seems so magical." Appear Clothing referenced the magical aspect of something appearing before you eyes but still felt professional enough.
How can we show the world the possibilities that live in your closet?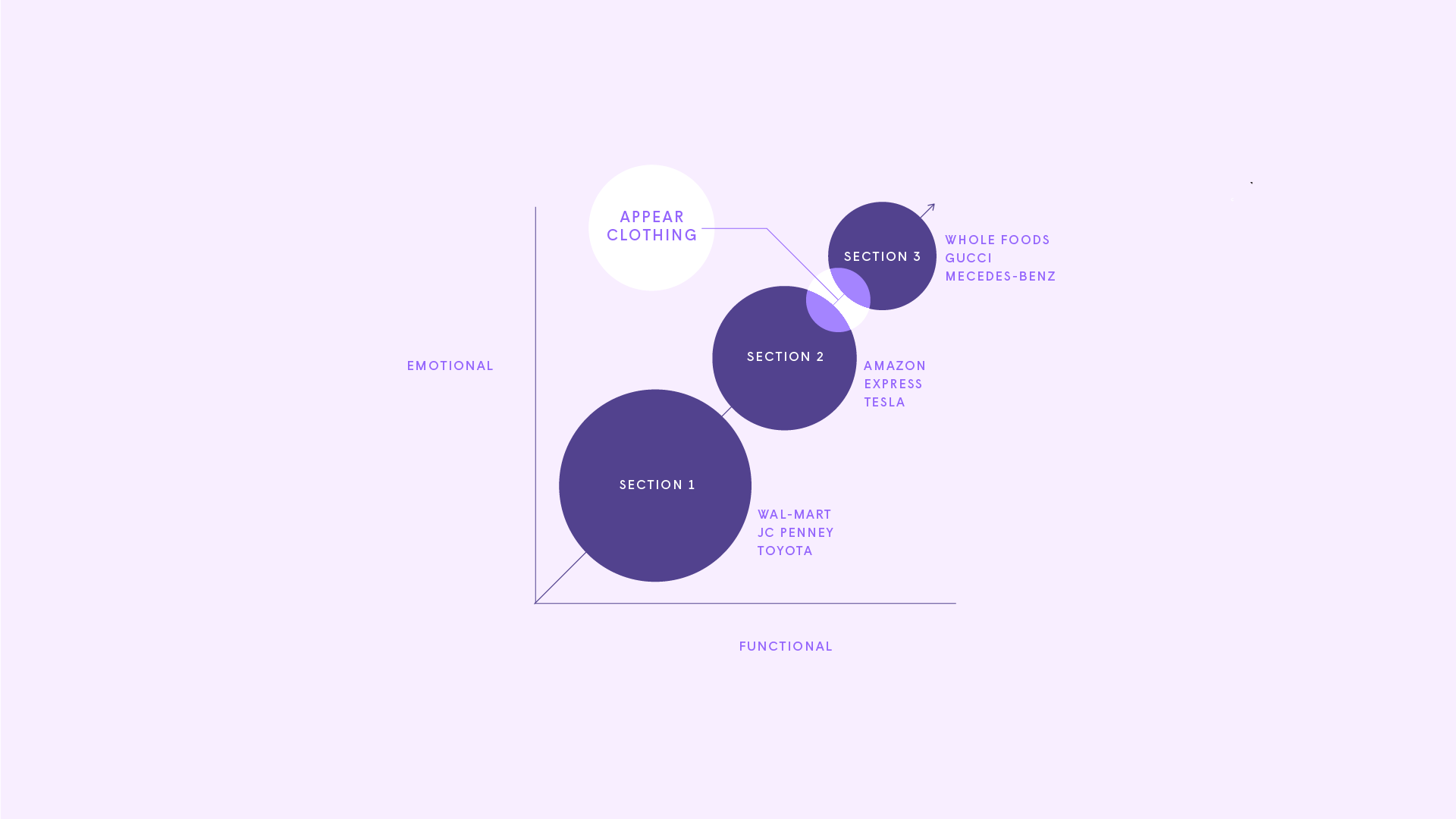 Because it was a start-up, Appear needed to fully understand the market they were entering. Through the strategy sessions, the customer's needs and values were mapped out and the ideal section was chosen. This was invaluable because it helped the founders decide the price points and overall brand feeling.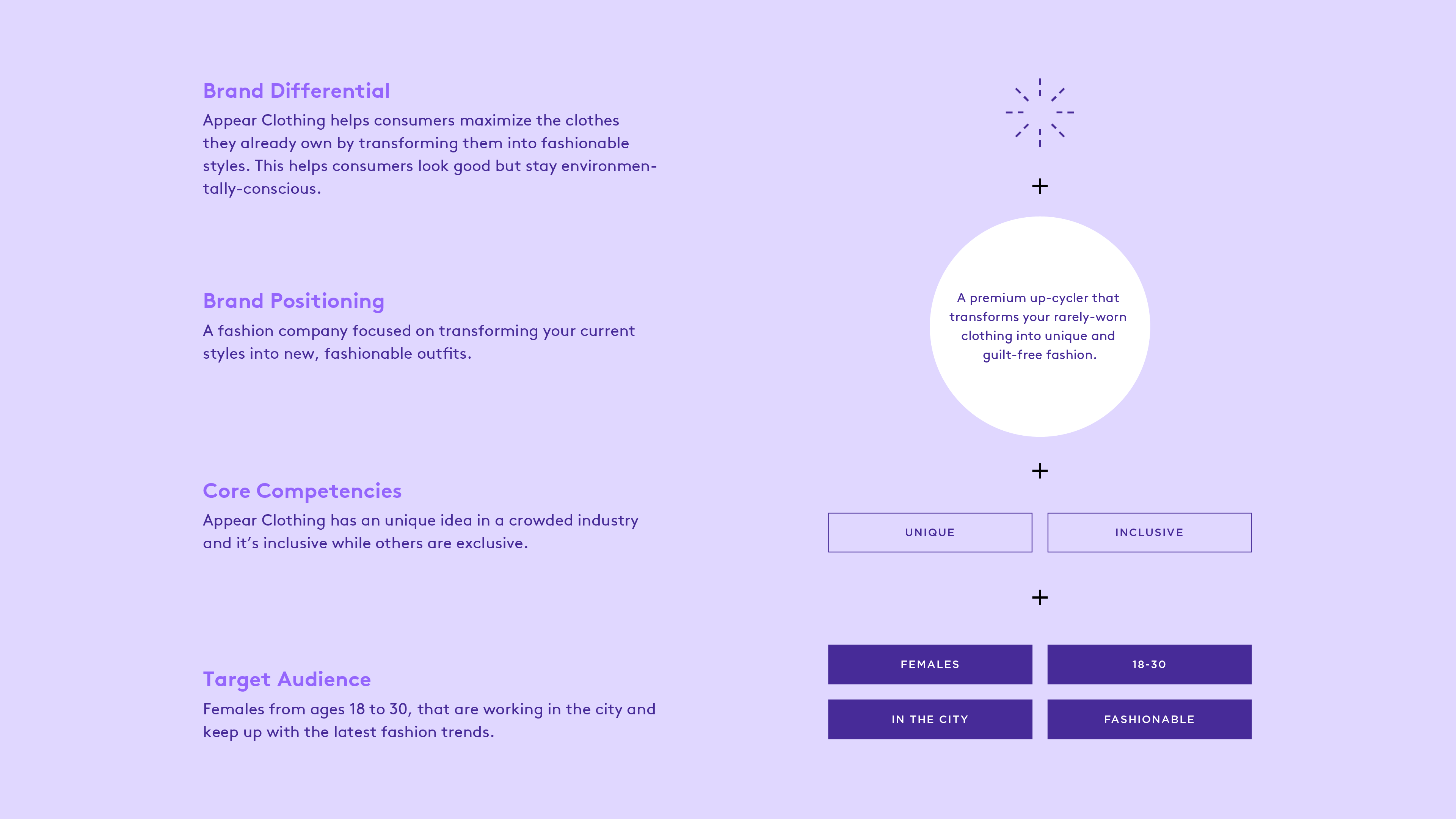 After deciding on the new name and customer values, the final piece of the puzzle was turning the strategy into the brand's new identity. The user testing showed us the ideal target market so the brand needed to feel feminine but still need to showcase the "magical" properties of the brand.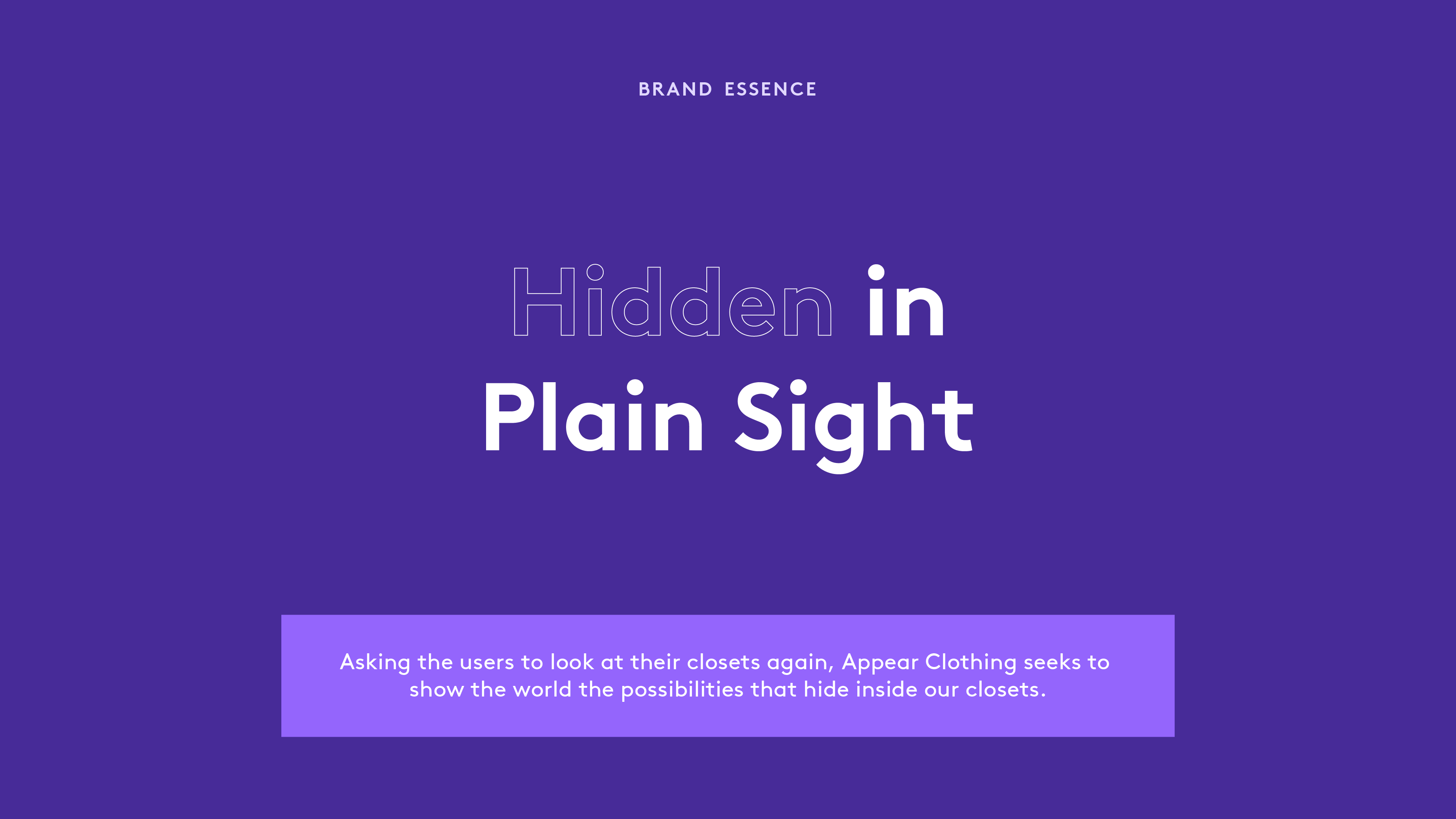 The brand essence is one the founders loved: Hidden in Plain Sight. This simple phrase allowed them to communicate the hidden potential that resides in everyone's closet.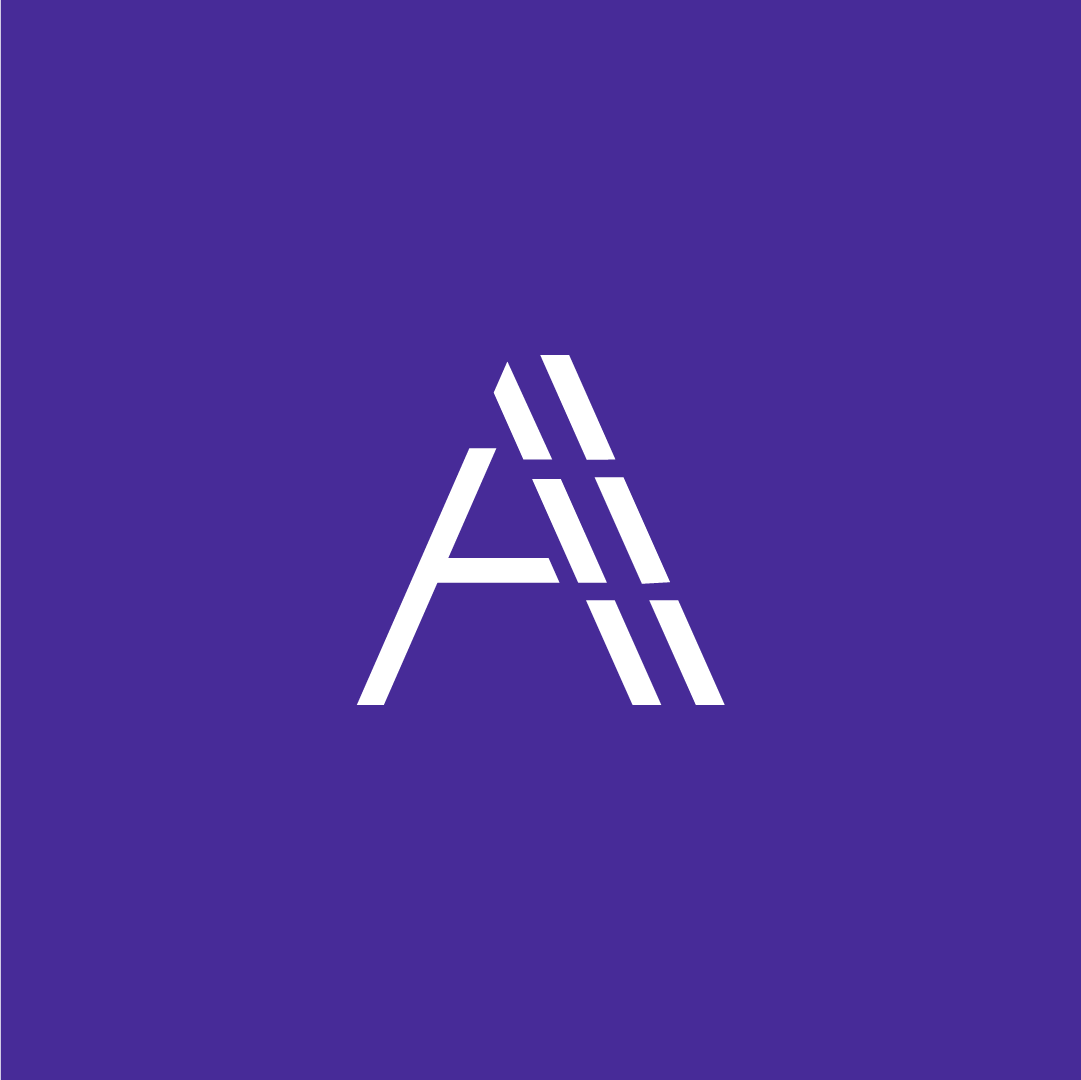 Paying homage to the uppercase, tracked out letterforms that are in fashion industry, a fully custom typeface was created out of "clothing stitches."

Purple was chosen due to it's magical feeling but also because it was open competitively.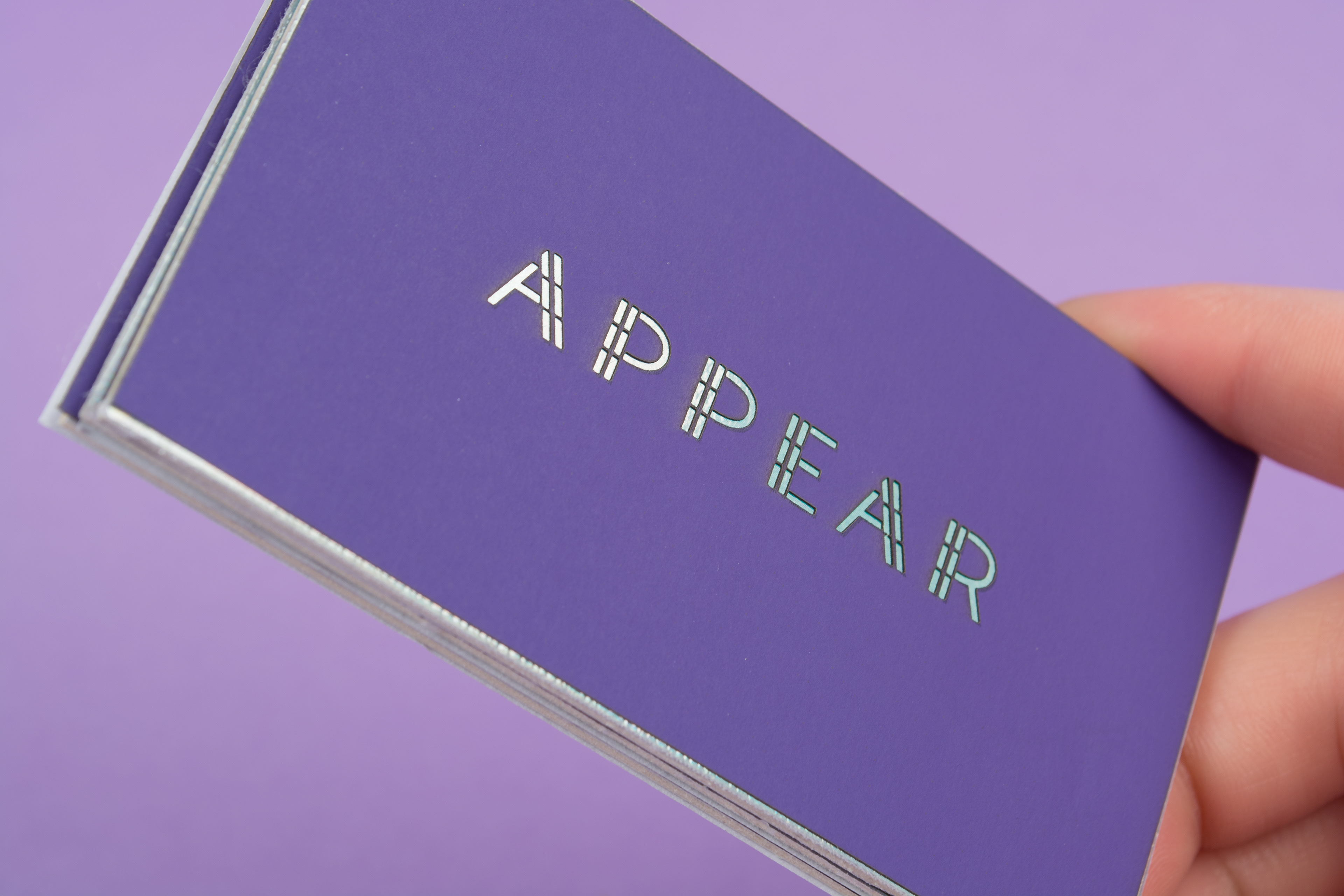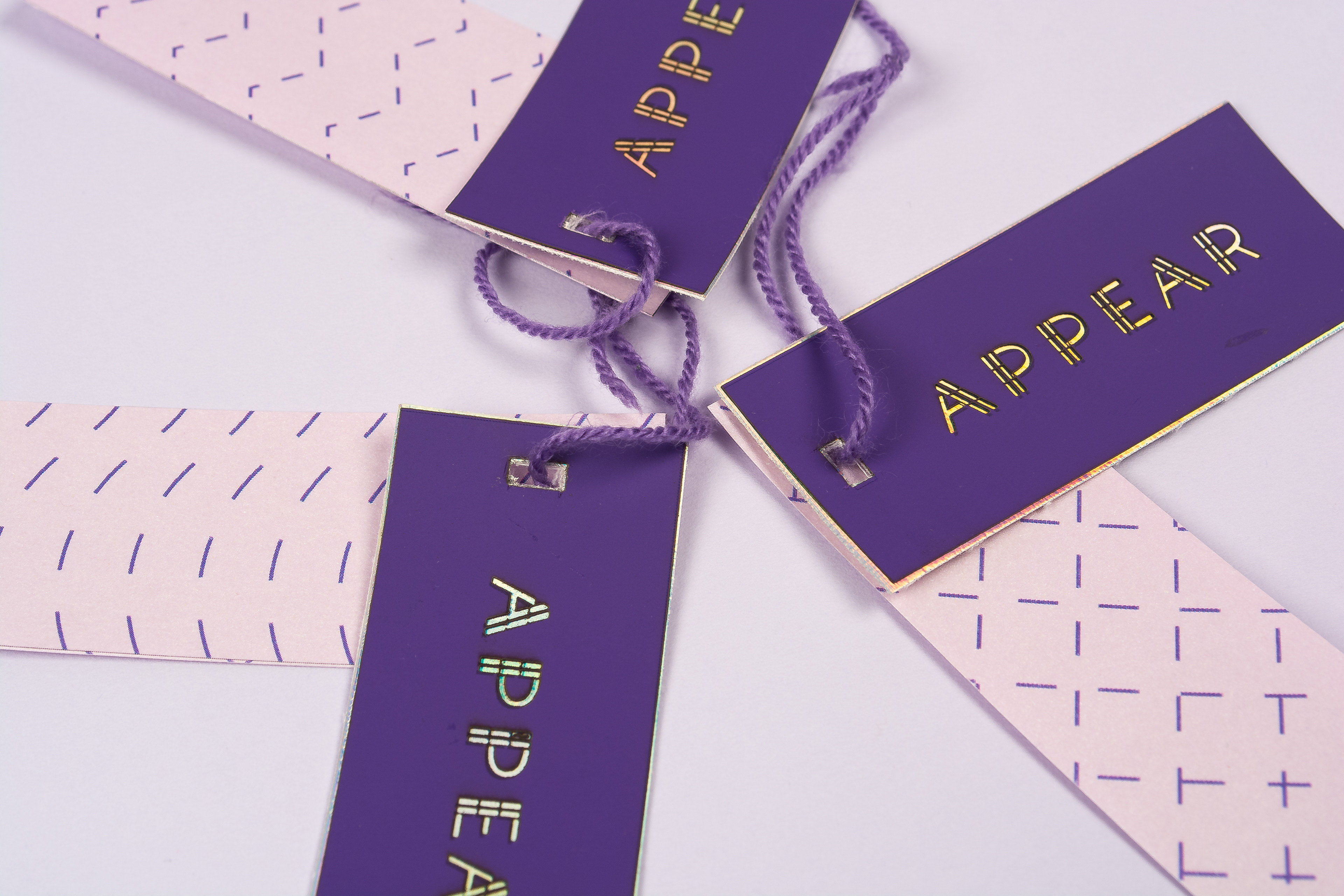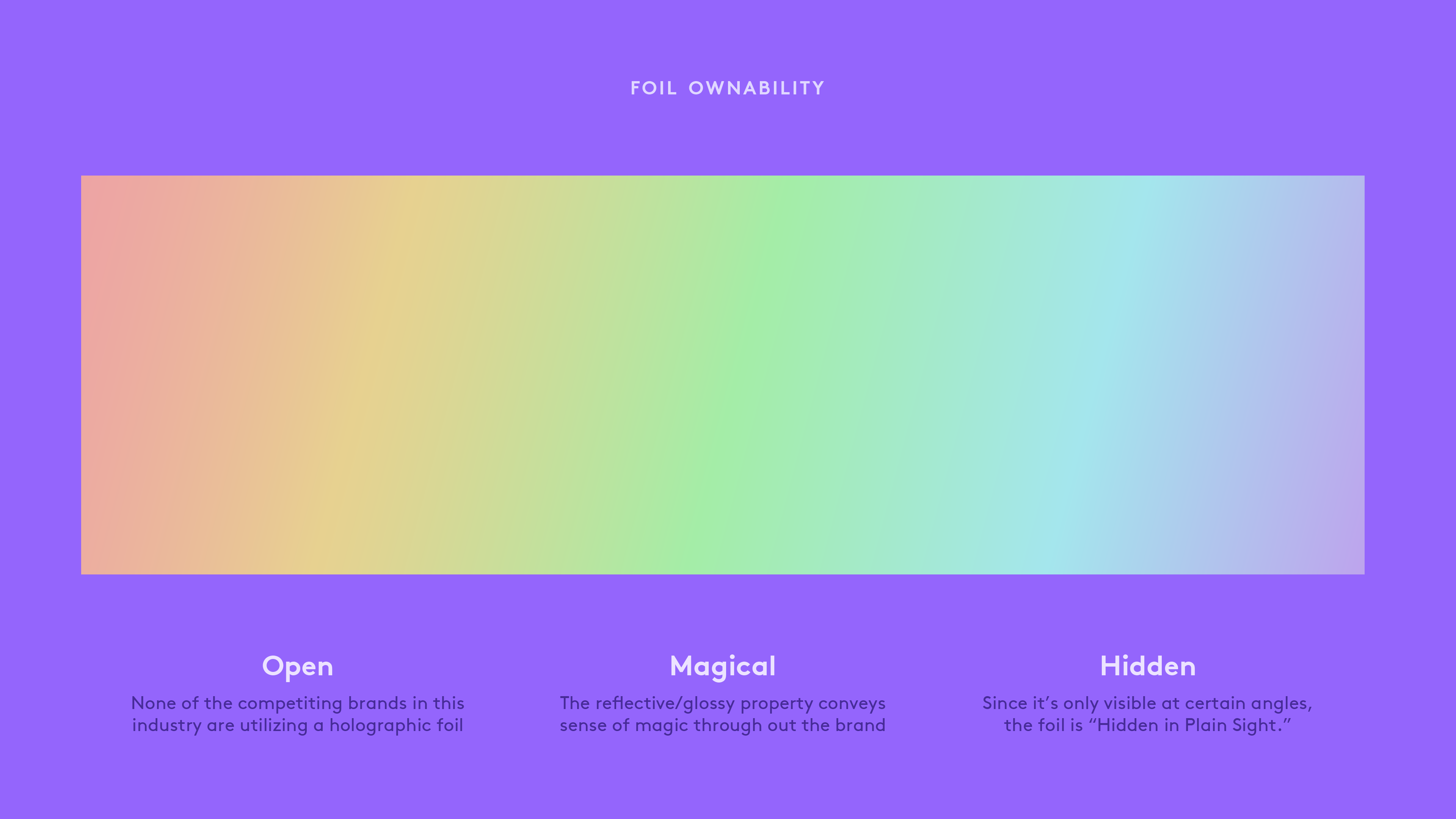 Every major fashion brand utilizes a foil so it was appropriate for Appear to own one as well. The holographic foil was chosen because it was Open, Magical and Hidden.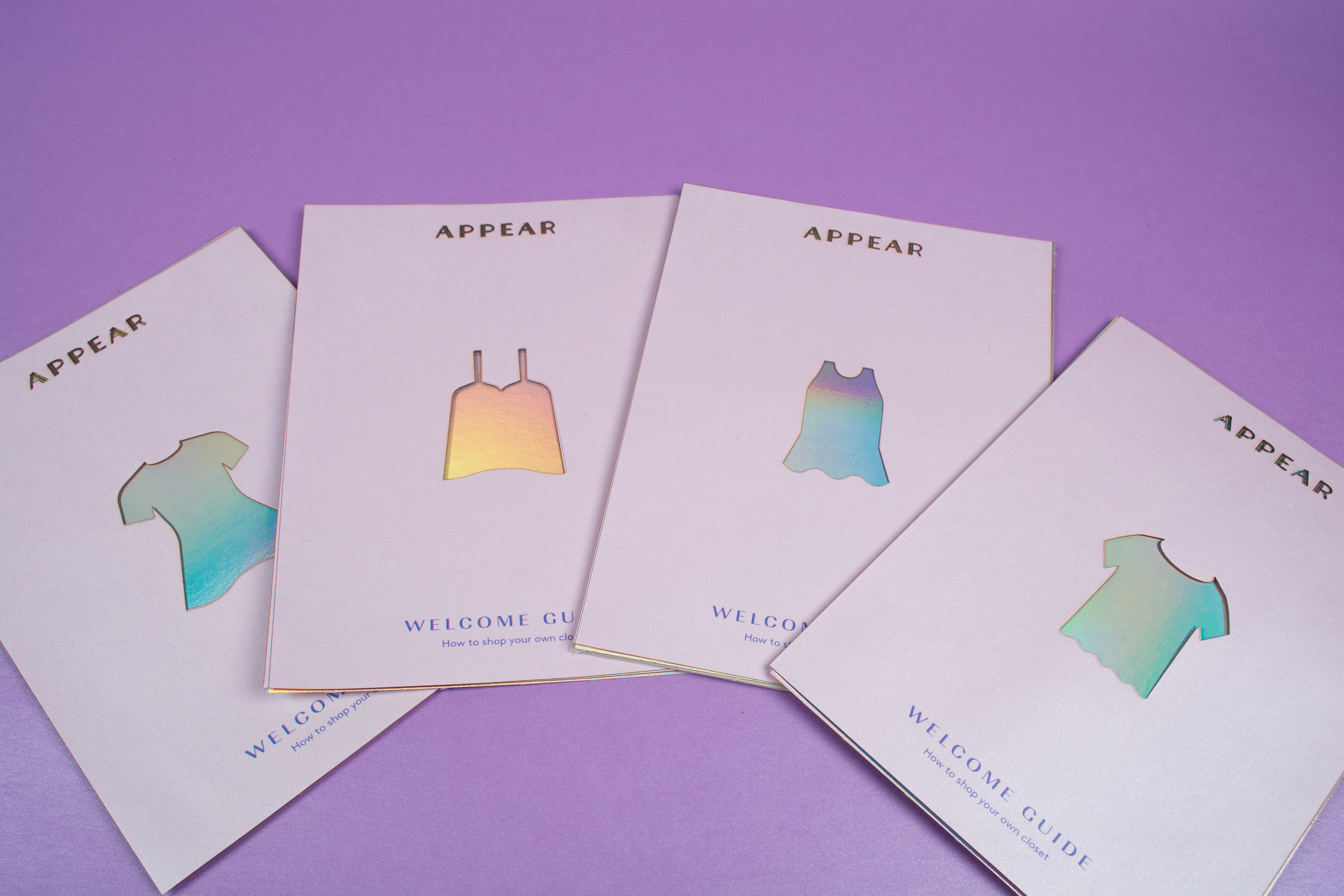 The Welcome Guides featured various different styles the business could create from an user's old clothes. The holographic foil was applied so the magical feeling was consistent.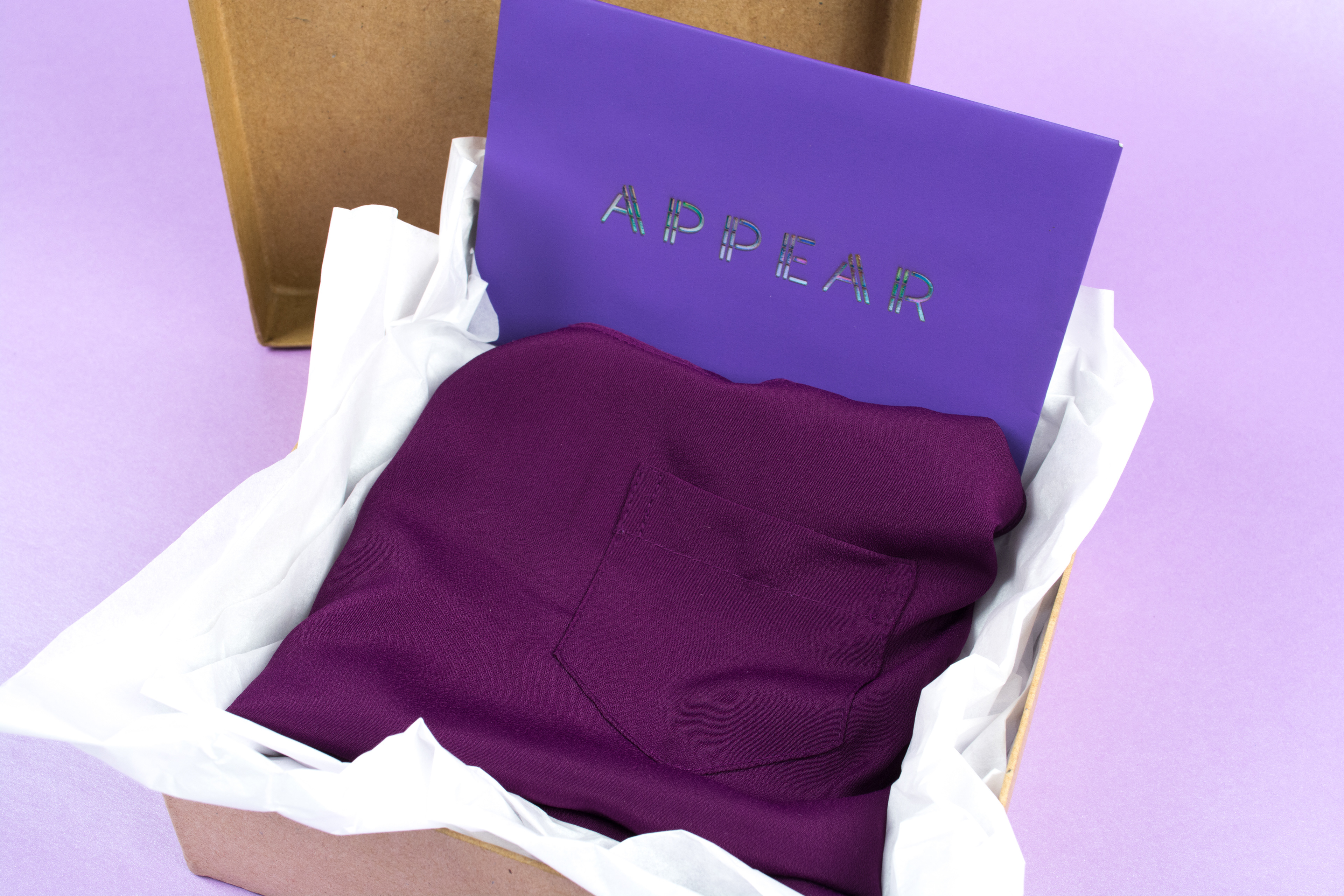 Utilizing a simple kraft box, the brand needed to be scalable but also cost affective. Featured above, a plum shirt was "magicked" into a scallop top.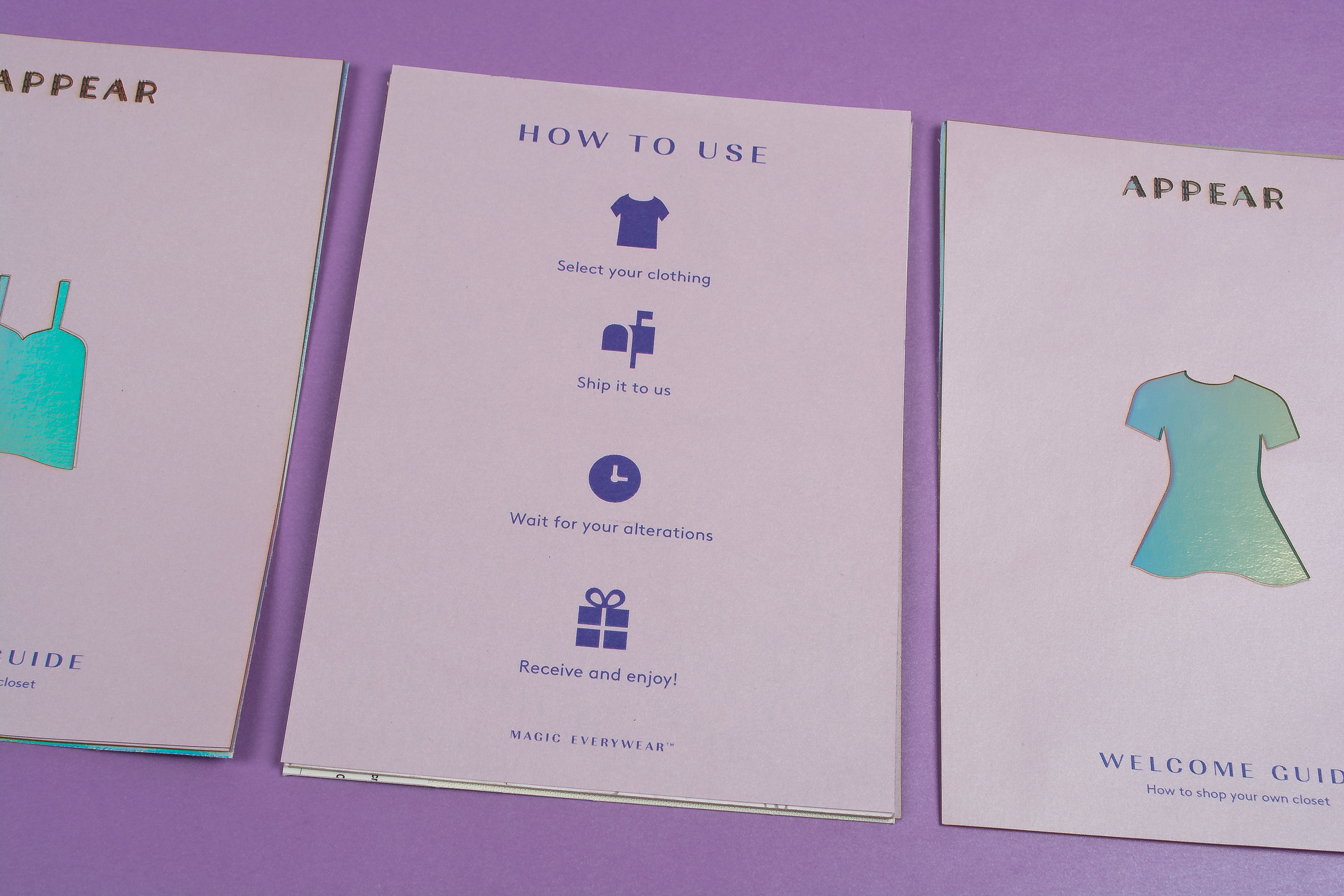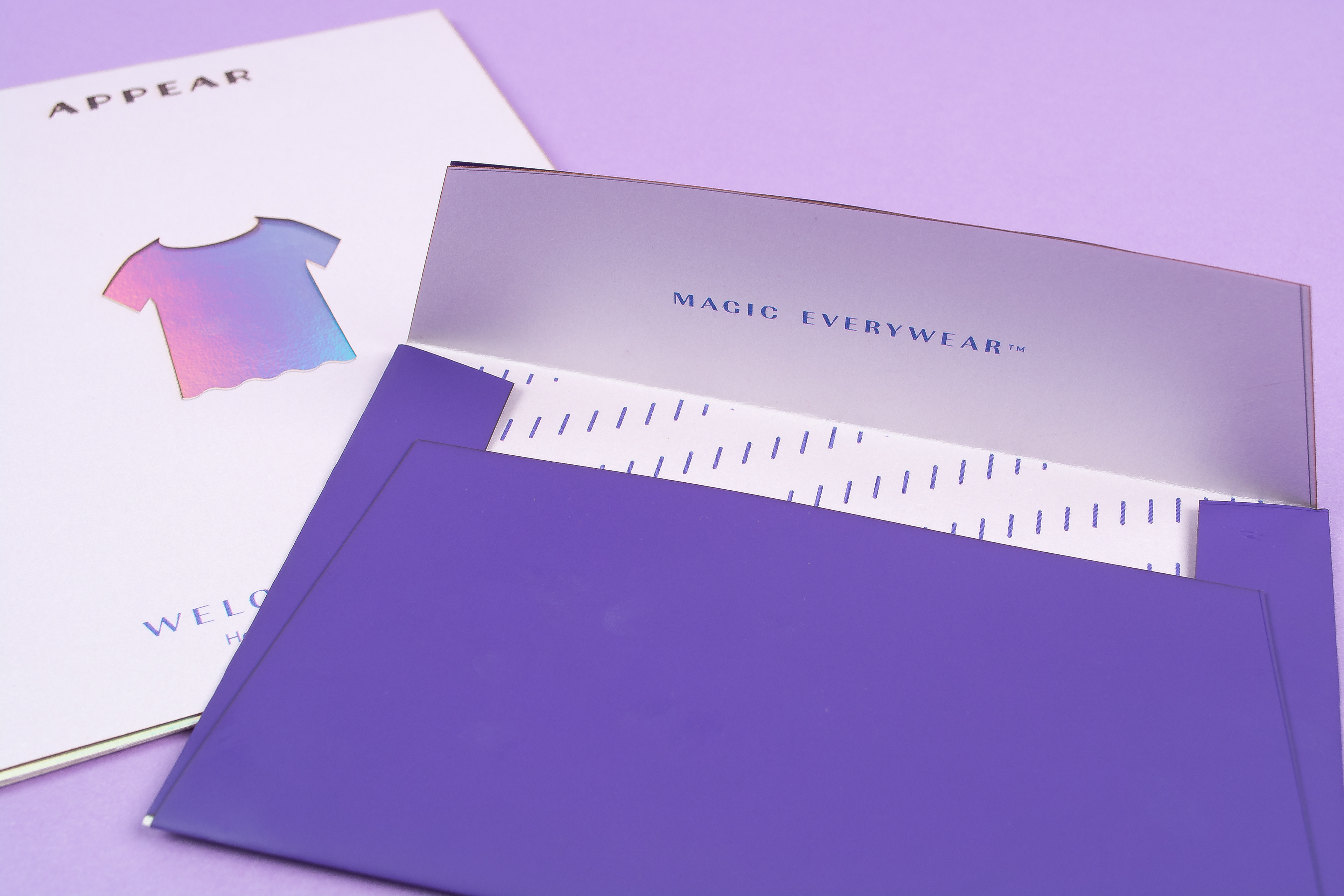 The brand's tone of voice also need to be strengthened so a Verbal Identity framework was created to help the brand stay unique yet consistent across all of the necessary mediums.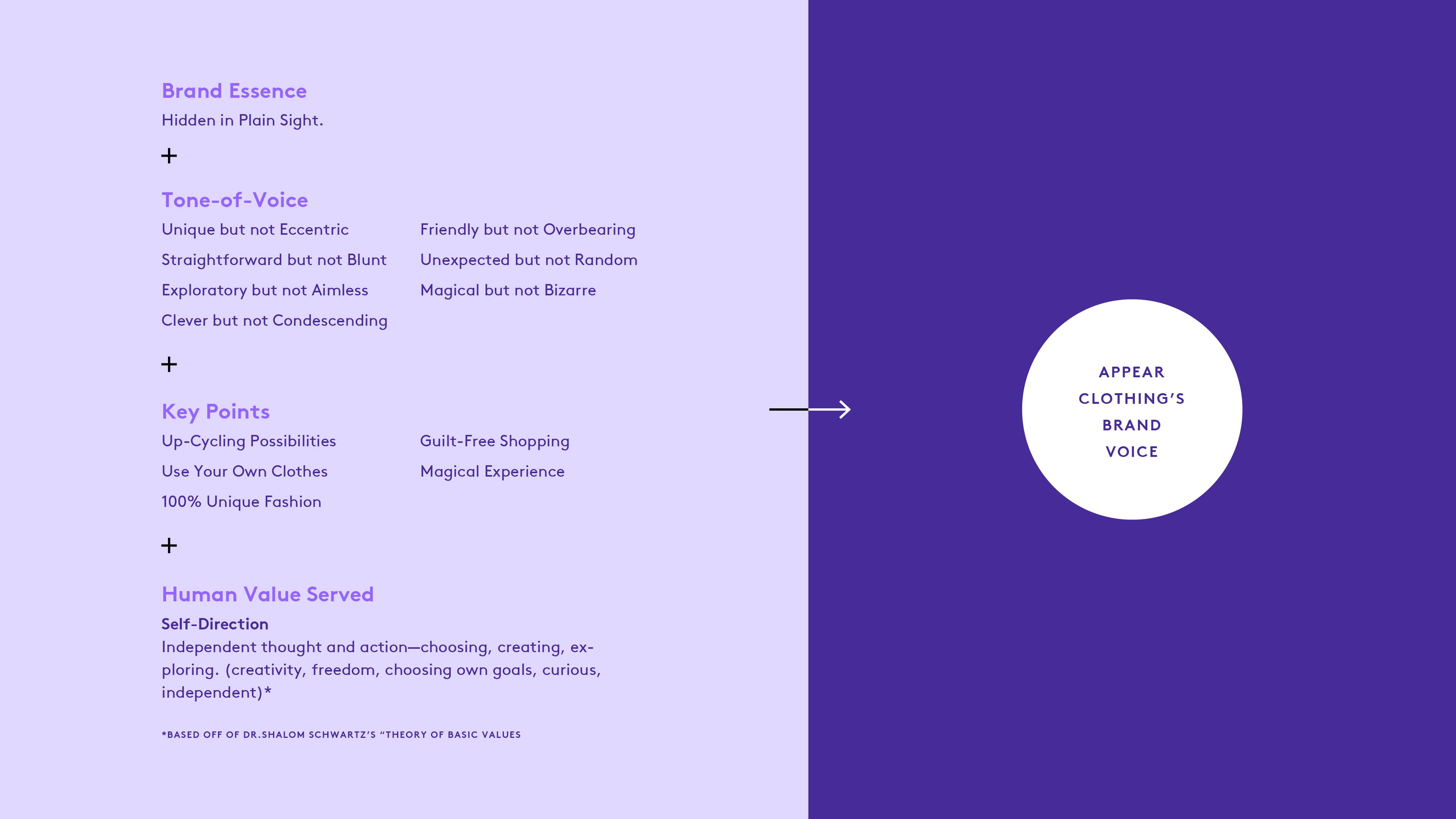 Below, are a few of the headlines that were created, which adhere to Appear's chosen Tone of Voice.